ASHDOD TIMBER
Ashdod Timber is Israel's leading timber products and roofing tile company, importing and marketing a wide range of sawn and processed softwood, plywood and high quality clay roof tiles. The company's world-class production assets and excellent management resources mean excellent service and high value and efficiency for customers.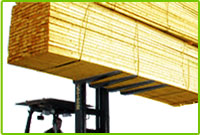 Contact Info
Ashdod Timber Trade Ltd.
P.O.B: 4056, Ashdod 77140
Phone: 972-8-8564620
Fax: 972-8-8523672
E-Mail:
Info@Ashdod-Timber.co.il
Ashdod Timber Trade Ltd.
is one of the private companies group owned by the operating and holding company
Nior Holdings Ltd.